Looking for a way to stop plucking facial hair or the endless weekly appointments to your hair removal specialist? Electrolysis is a great alternative for permanent hair removal; and Renie Beauty Electrolysis is the expert.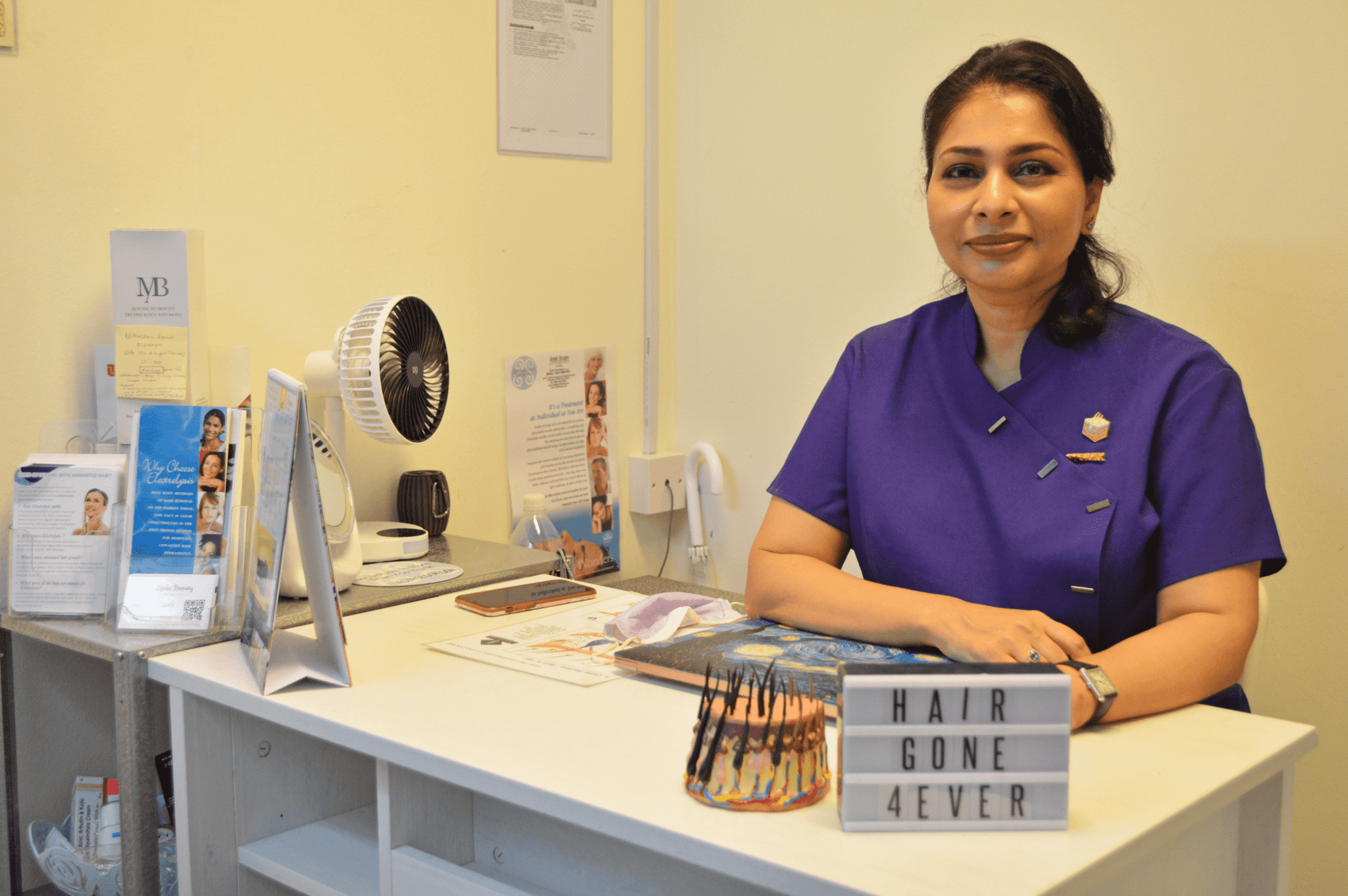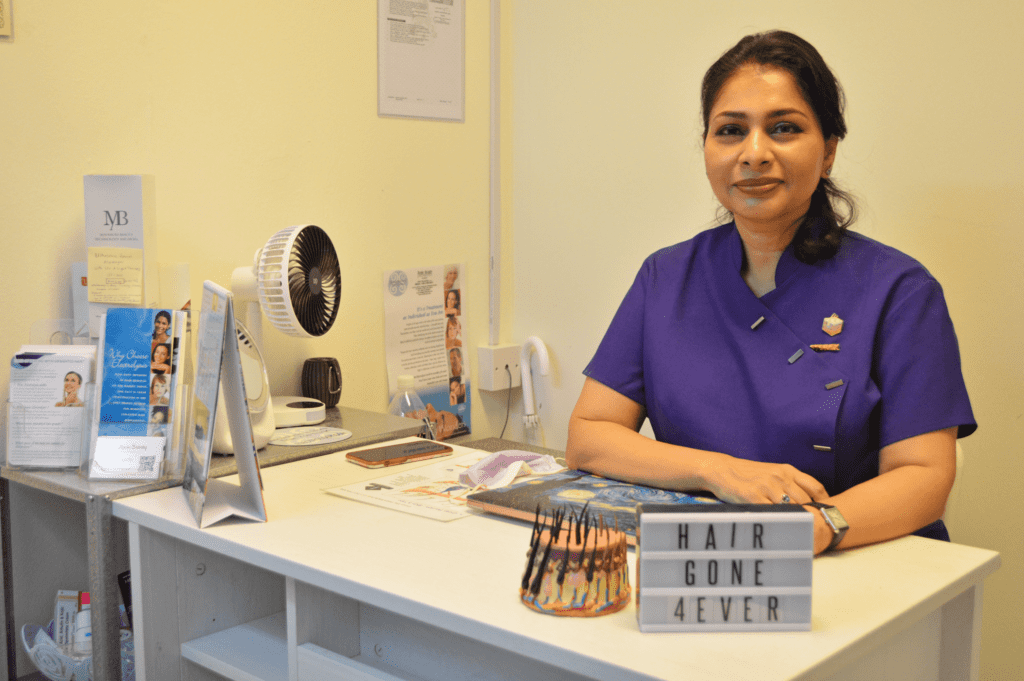 The story behind the business
Renie Beauty Electrolysis had its humble beginning in 1968 when we were providing our services in an abode in Jalan Gurney. We then opened our doors for hair removal service in Ampang Park in 1972, and had been serving clients at the first shopping complex in Kuala Lumpur until it brought down its curtain for demolition.
Renie Beauty founder, Charijah Dato' Shariff or better known as Rani in the Malaysian electrology field, is the pioneer of electrolysis treatment in the country. Being in the beauty business since 1968, Rani has treated many women who have been struggling with unwanted hair.
Presently, Renie Beauty Electrolysis treats clients exclusively with electrolysis Permanent hair removal treatments, in a private and relaxed environment at our new outlet – 1.73, Ground Floor, Wisma Central , Jalan Ampang , 50450 Kuala Lumpur.
We pride ourselves at being the city's pioneers in electrolysis treatment, providing the finest electrolysis hair removal services to clients in and around the Klang Valley. Our centre is equipped with the best electrolysis technology, aiming for significant and consistent results to enhance your looks and provide the confidence you need.
Renie Beauty endeavours to become a reliable source of information on all things related to unwanted hair removal. With the many hair removal methods available in the market, making an informed choice will be challenging. I believe the information driving your choices should be easily obtainable, clear and honest. Therefore, I want you to be thoroughly convinced before deciding on a hair removal method that may otherwise put you through rounds of financial and emotional disappointment.

Once you've made your decision to get electrolysis, it would be an honour to be your partner in eliminating your unwanted hair forever.
Meet Our Professional Electrologist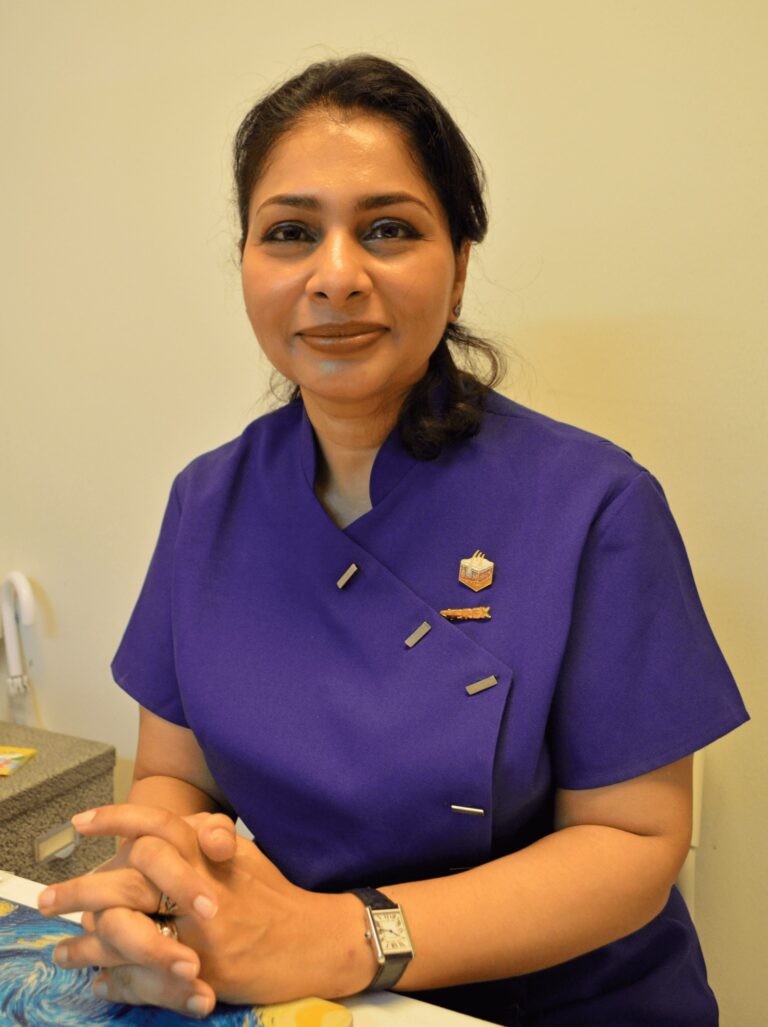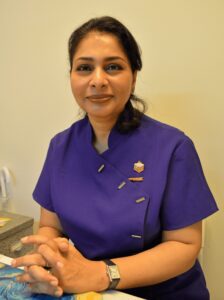 Anita Farhana graduated with a Bachelors' Degree in Commerce and Management, and a MBA.
Since 2000, Anita has devoted herself to treating Permanent Hair Removal and Aesthetic Care, consequentially aim to help people regain the self-confidence lost with embarrassing conditions
Being a member of the American Electrology Association, SCHMR in order to have continuous learning in the field.
Book Your FREE Consultation Now
Meet Anita for a FREE 20 minutes complimentary consultation who will create a personalized
Electrolysis Permanent Hair Removal plan just for YOU!